S I T E - M A P
MAIN PAGE THE TRUST NEWS REVIEWS THE BASICS 100 YEARS ELECTROGRAVITICS PLASMA PROPULSION MAGNETOHYDRODYNAMICS FUSION/ANTIMATTER INERTIAL PROPULSION ESOTERIC POWER SYSTEMS PERMANENT MAGNET POWER SYSTEMS HYDROGEN POWER SYSTEMS EM UFO SYSTEMS NAV-COM SYSTEMS THRESHOLD WATER RESULTS CONTACT VIDEO Q &A MAIL LIST/FREEBIES COMING SOON MEDIA RELATIONS PRESS RELEASE LIFTER TECH LINKS OTHER BOOKS OF INTEREST BLOG ABOUT THE AUTHOR
UFO How-To Volume X: EM UFO Systems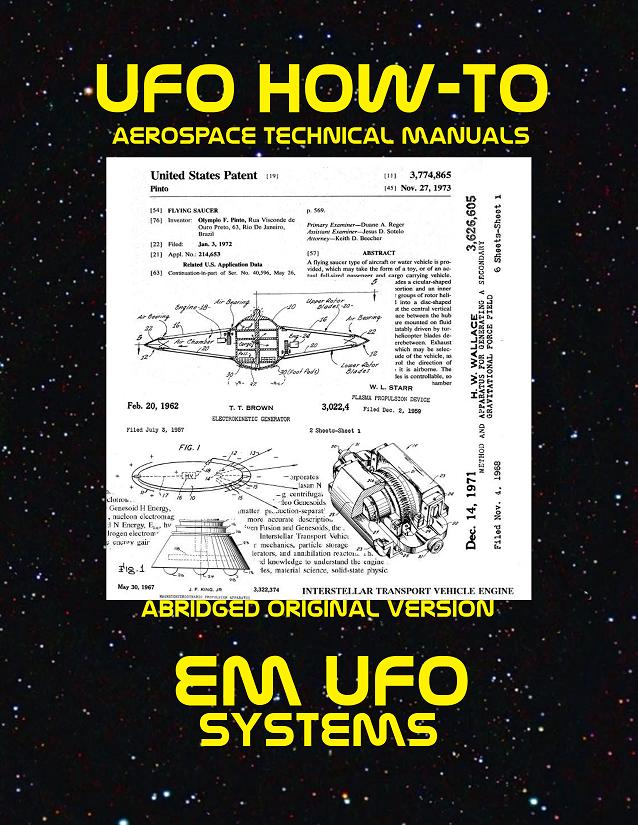 (click images to follow links)
Volume X of the UFO How-To series encompasses Electromagnetic and Electrostatic Propulsion systems for Unidentified Flying Objects. Harnessing the power of electricity directly for propulsion, man has the ability to soar into the heavens and beyond.
Excerpts from Volume X of the UFO How-To series:
A method and apparatus for directing electromagnetic energy may be used as:

A) a directed energy weapon;

B) illuminator for an active sensor and/or guidance system;

C) counter-measure;

D) to ignite a fusion weapon;

E) as a beam expander;

F) for power transmission by a beam;

G) propulsion by a beam or inertial fusion;

H) power generation from inertial fusion;

I) telecommunication.

This invention relates to aircraft and other vehicles, and concerns especially methods and apparatus for their propulsion. The vehicle according to the invention comprises a solenoid or one or more closed circuits, (which may, but need not, be circular), for example a large metal ring, adapted to be maintained in a supra-conductive state and to be traversed by a powerful electric current so as to produce a magnetic field, means to ionize the region about the vehicle (assuming this region is not normally conductive), and means to pass electric current through said region.

The present invention relates generally to propulsion and specifically to an electric aerospace propulsion system. The primary object of this invention, therefore, is to provide a propulsion system for enabling controlled flight in the atmosphere, continuing into space without changing the basic operation of the system and achieving extended space flight.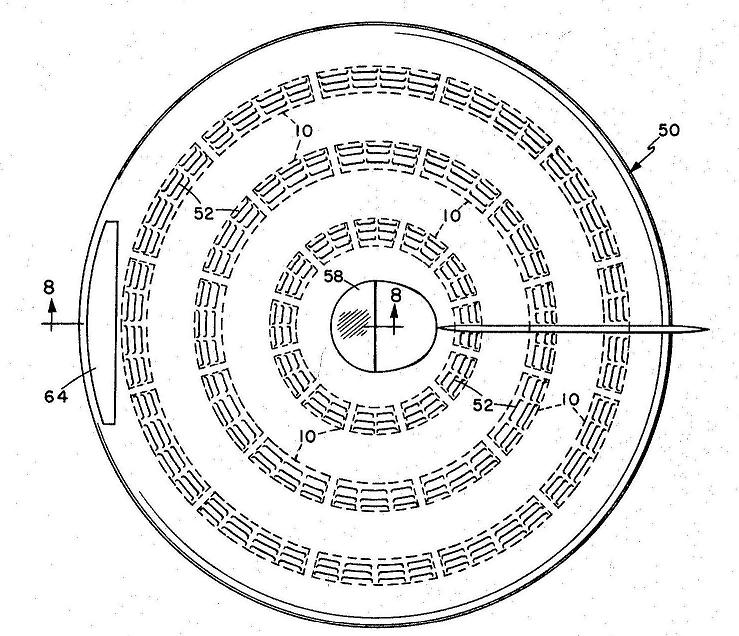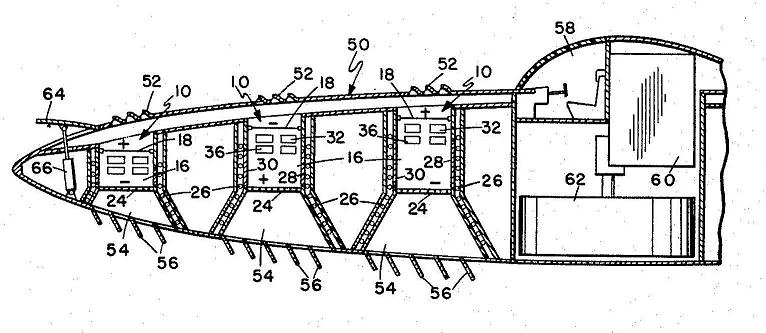 Electromagnetic flying saucers are not in the realm of theory. They are not science fiction. They are a fact. In this Volume you will see first hand how they are constructed, how they operate, how they fly, how their sensors and weapons function. You feel driven to order and experience all the benefits of this book because you are aware that there is no other option like this available. The internet is full of people that want you to believe that this technology is forever out of your hands, only owned by extra-terrestrials. No other website, no other author, provides you this information.
Tell people about this technology. Tell people about these books and this website.
629 total pages
99% of this content are complete patents - only 1% commentary
Perfect Binding, black and white ink
8.5 x 11 inches
BUY VOLUME X "EM UFO SYSTEMS" IN PRINT OR ON ANY DEVICE WITH KINDLE SOFTWARE!
OR
OR
In my ongoing commitment to providing all my readers with excellent service, I ask for your feedback. I wish to ensure every reader the best authorship and publishing quality, and will endeavor to address all comments and concerns sent to me at author@ufohowto.com in as timely a manner as humanly possible.